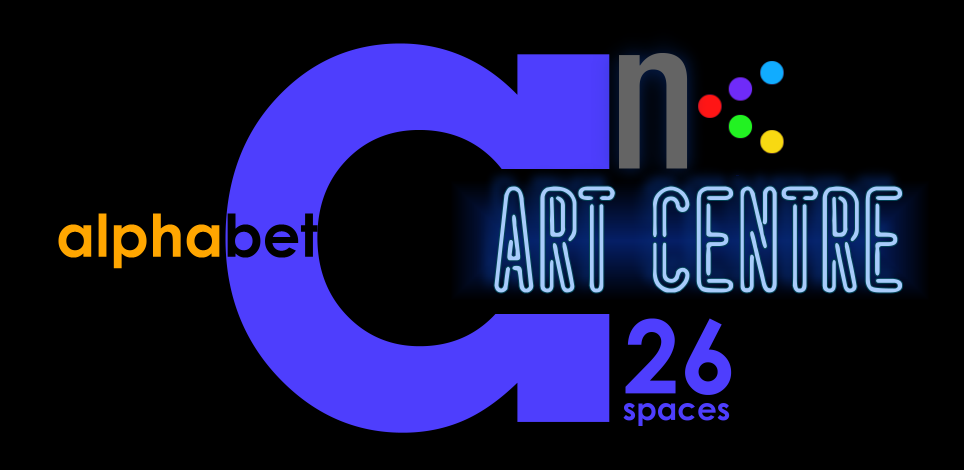 ALPAHABET – is representing the screening platform of – The New Museum of Networked Art. In April 2021 on, ALPHABET will start a new era of culzural actovozoes online, and later in an exchange between physical and virtual space by presenting an unique and exclusive program of audio-visual art, not only video, but also sonic art @ the new soundspace – and interactive art.
ALPHABET screenings

APRIL – MAY 2021



MAY 2021

Video Art Miden

TAM 2014 @ ALPHABET

ALPHABET Darkrooms


ALPHABET Art Center – initiated in 2020 as a temporary art space during the Corona pandemic, will be re-opened as the new exhibition platform for digital art (video art, sonic art, interactive art) @ The New Museum of Networked Art – on 1 April 2021 by launching at ALPHABET Cinema –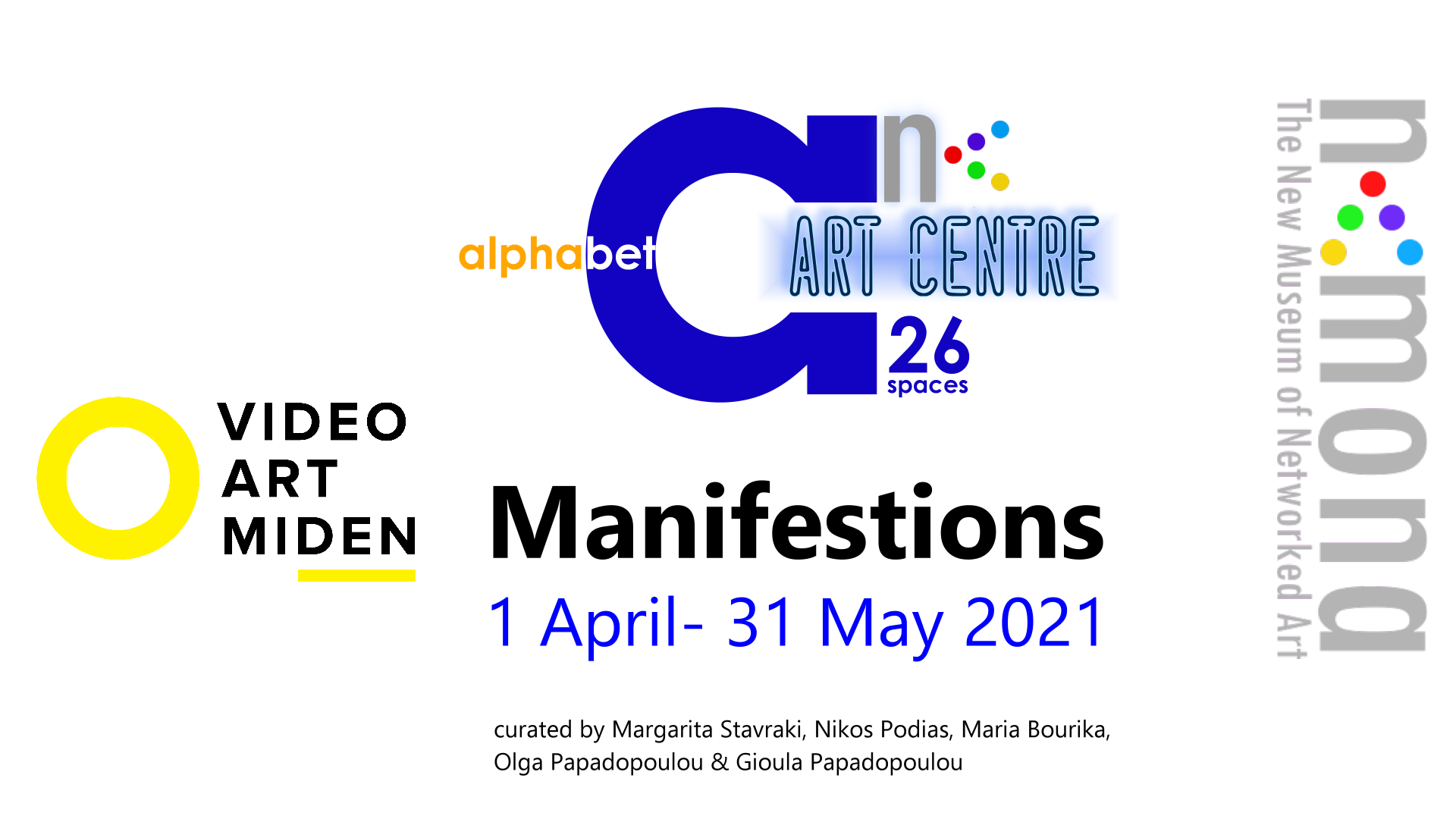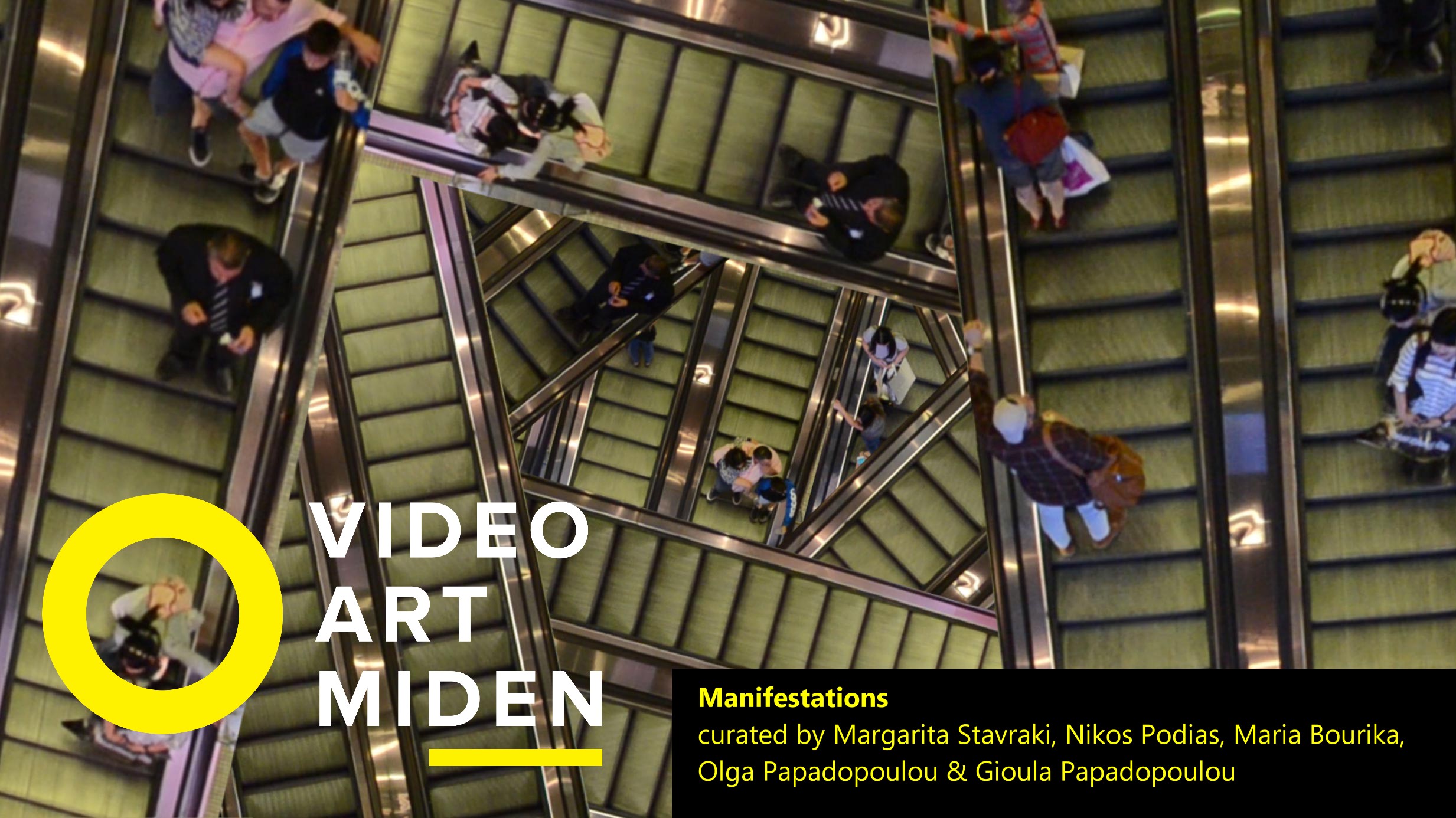 1.
01 April – 31 May 2021
the exciting screening program "Manifestations" prepared by our partner Video Art Miden curated by Margarita Stavraki, Nikos Podias, Maria Bourika, Olga Papadopoulou & Gioula Papadopoulou.
CiNEMA M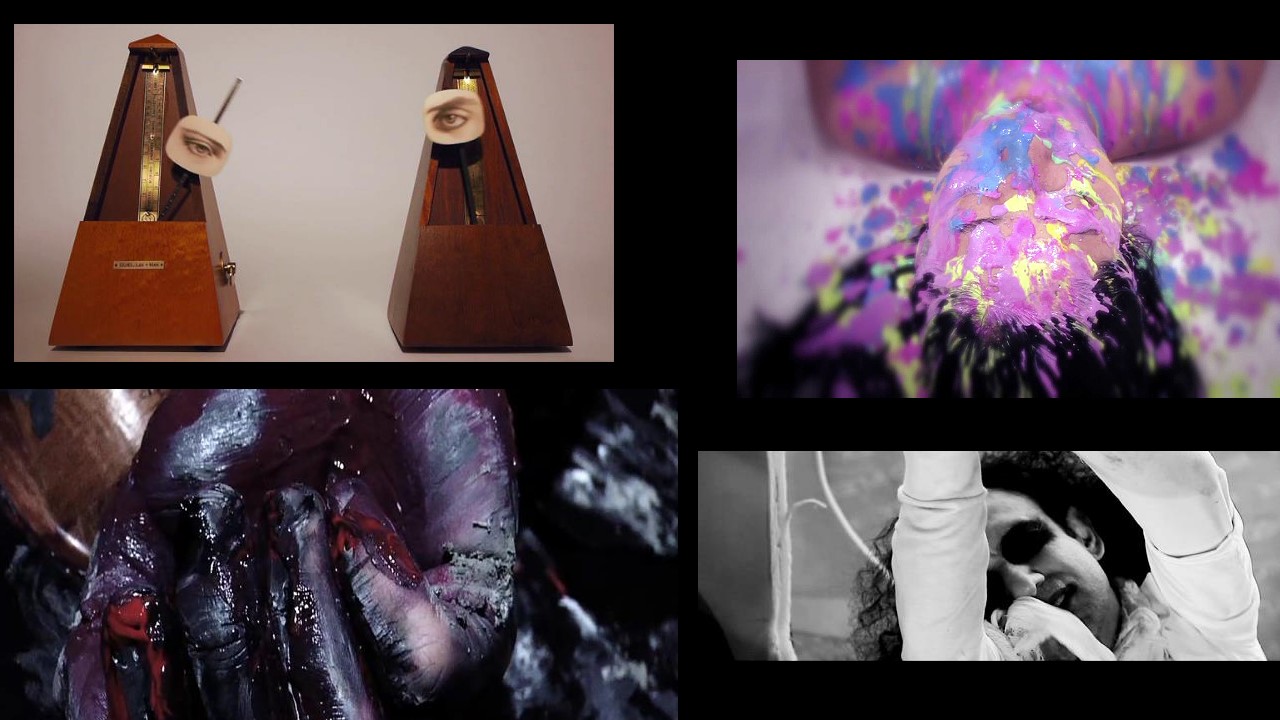 2.
08 May – 30 June 2021
TAM2014 @ ALPHABET
curated by Wilfried Agricola de Cologne
CiNEMA TAM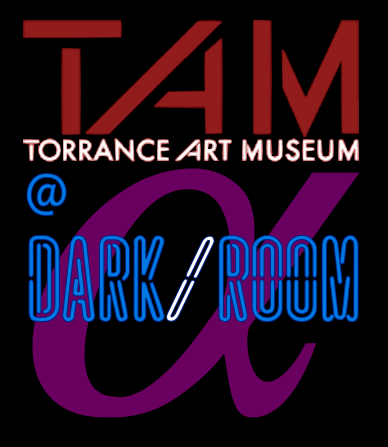 01 Apr1l-31. May 2021

Announcement
Alphabet Art Centre is happy to restart its activities
with a new exciting screening program – provided by Festival Miden Kalamata
cooperation partner and friend since many years.
The screenings start on 1 April 2021 @
CiNEMA M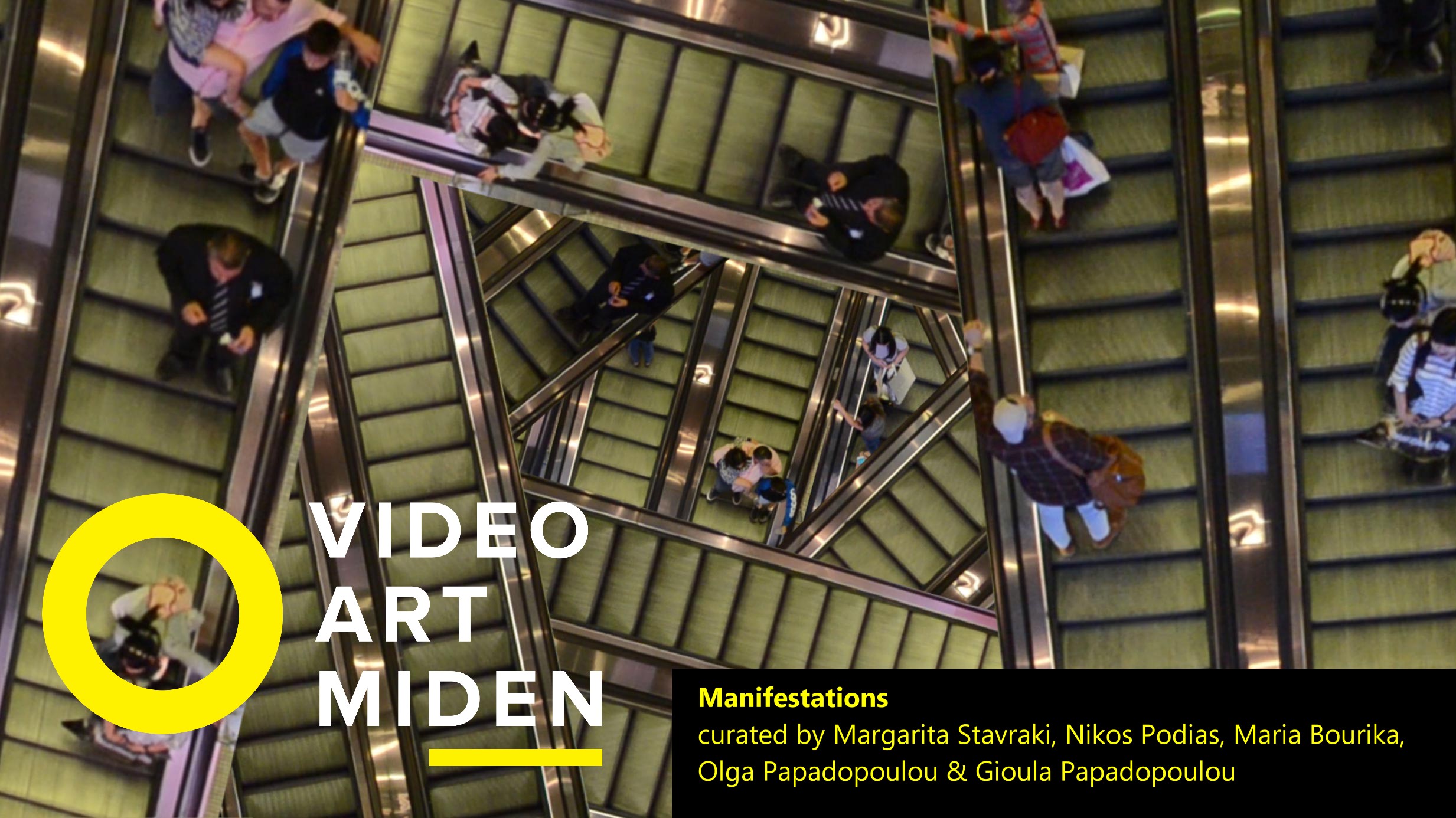 A selection curated collectively by the 5 basic curators of Video Art Miden's latest edition, "Manifestations" brings together 10 video art works that explore different aspects of life and the subtext behind common and seemingly ordinary actions, movements, thoughts and things that surround us. The works follow and record discretely human psychological and behavioral routines, intersecting with great sensibility various human transactions and social interactions, from personal to collective and ultimately to universal.
Fu LE, MASS, France 2019, 10.00
Caroline Rumley, Right Turn, USA 2018, 6.00
Iwona Ogrodzka, Submission, Poland 2019, 4.40
Tseng Yu Chin, Scenery other end, Taiwan 2018, 9.10
Gerald Habarth, Trees and Ice, USA 2019, 3.53
Allison Beda, All about you, Canada 2017, 3.45
Yiorgos Drosos, Black Sheep Escape, Greece 2018, 3.20
Hana Yoo, Anthropology of Dead Body, Germany 2019, 11.00
Oliver Poppert, Cogs, Australia 2019, 3.44
Nikos Giavropoulos, "Quarantine Self-portrait" No2, Greece 2020, 3.18
The screenings start on 1 April 2021 @
CiNEMA M
08 May – 30 June 2021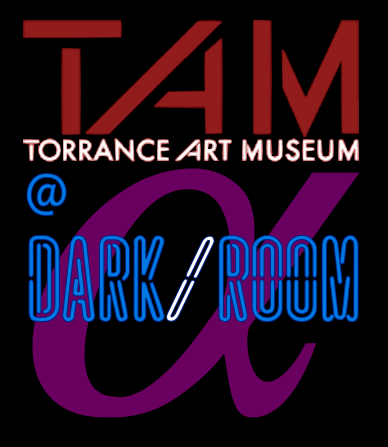 CologneOFF 2014 USA
@Torrance Art Museum Los Angeles
8 November – 6 December 2014
CologneOFF X– " Total Art "
Selections, entitled:
Alienate Territories – Alienated Identities – Alienated Time Lines – Alienated Memory
curated & coordinated by Wilfried Agricola de Cologne
CologneOFF X – 10th Cologne International Videoart Festival
"Total Art" – (Gesamtkunstwerk) – curated by Wilfried Agricola de Cologne
The motto of the 10th Cologne International Videoart Festival – "Total Art – Gesamtkunstwerk" is not only related to the type and contents of the audiovisual video works to be selected, but also to the meaning CologneOFF has as an artistic creation of its own.
It points to the fact that the festival activities are the creative output of the media artist Wilfried Agricola de Cologne, founding director und curator of CologneOFF whose artistic creative work in form of curating is manifesting itself in that special type of art work, the 10th festival edition of Cologne International Videoart Festival., respectively the totality of the project, entitled CologneOFF – Cologne International Videoart Festival, including 10 editions of an experimental and experimenting festival, and in this way, 10 years of an exciting media development. The festival as an art project and a cultural creation.
However, Agricola de Cologne is not placing himself and his creation in the foreground, but the particular complex audiovisual creations by the submitting fellow artists whose video works follow all the idea of the "Gesamtkunstwerk" using an individual audiovisual language, and in this way, the medium of digital video in all its technological complexity in order to confront the audience with multi-facetted contents, the manifestation of philosophical, political, cultural or artistic statements through a critical view on the PRESENT, sometimes ironically and with a sense of humour, but very serious und profound in artistic concern.
The programs follow each one a concept of its own alienating usual perceptions in visual and philosophical terms. They reflect art transporting memory from the Past, the identity of the artist under continuously changing conditions, the environment people are living referring to Present and Future.
By taking a look on the reality they recognize the world is not like it looks like, a game between the real and surreal, between the subjective and the objective, polarizations and contradictions within themselves, exciting and disturbing.
CologneOFF X is the10th festival edition in sequence. In the time of the rapid development of everything is that kind of continuation representing an enormous value, especially considering that CologneOFF started in 2005, its foundation from point zero, and established among the relevant videoart festivals on the globe within quite a short time despite or due to the concept of a new type of nomadic festival which is taking place all over the year, seven days a week and 24 hour ours a day, in an exchange between virtual & physical space via the Internet & festival events all over the world with the best collaboration partners.
The screenings start on 8 May 2021 @
CCINEMA TAM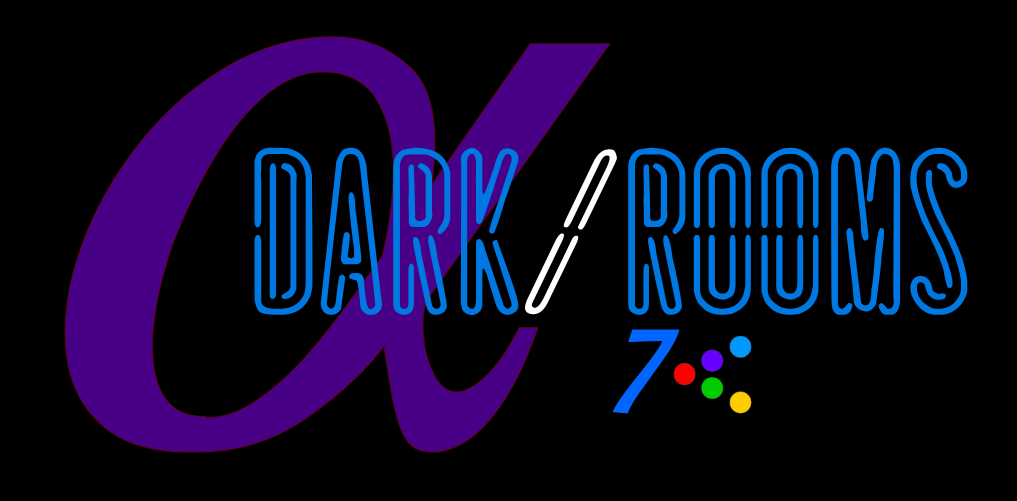 The term "darkroom" refers to the screening spaces museums often establish for the presentation of audio-visual works, which usually are difficult to be handled in conventional museum exhibitions due to the audio aspect.
The ALPHABET DarkRooms are dedicated to cooperating institutions and the presented curated programs forming the unity of an artistic contexts. Some cooperations like CeC – Carnival of e-Creativity were lasting 10 years generating a more comprehensive context than Tenri in 2015, for instance, which however is unique this way, that the curated video programs were created for this special purpose, but this is generally good for most DarkRoom video programs.